http://www.anandtech.com/cpuchipsets/showdoc.aspx?i=2627&p=1
Business Winstone: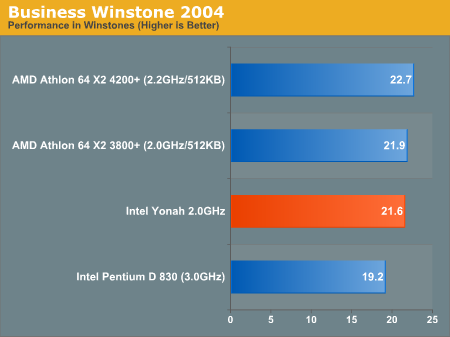 Multimedia: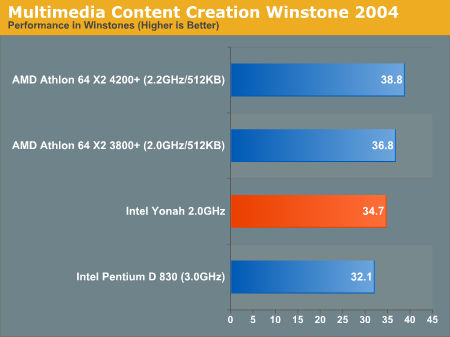 Video rendering: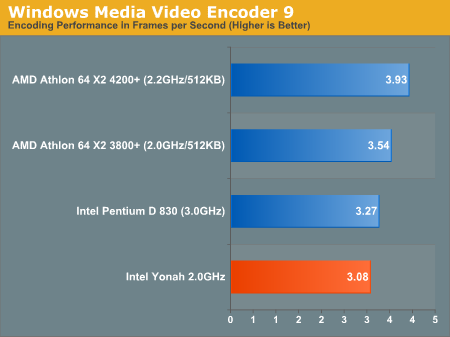 3D rendering: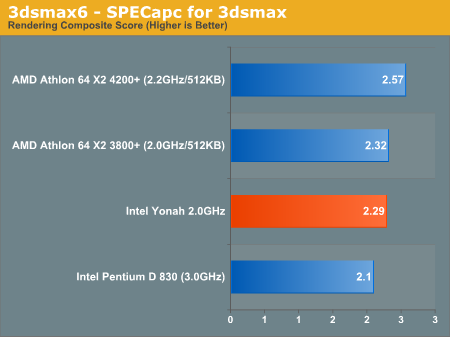 Bottom line: save for power savings Intel's Yonah is treading water. In terms of video encoding it's sinking like a rock.
December 1, 2005 - 09:13
#1
Terry,
can't understand why you are saying it is treading water. Having looked at all the charts, this new processor will provide fantastic improvements for laptop buyers and this new processor will almost certainly have it's clock speeds bumped up in the coming months. I especially think it is good news for people who need their laptops to work as a media workhorse ie users of photo editing and video editing software.
Cheers John
December 1, 2005 - 16:57
#2
I look at it from the aspect of that video encoding score. It doesn't look that healthy from that standpoint, especially for a new CPU. Given all the heat they've been taking over their P-D performance (check the CNET tests) I'd think they would have pushed for better results. Perhaps they aren't possible to begin with....