Quote:
[INDENT]Canon UK is planning a November launch for two pro-targeted, HDV high-def camcorders intended to sell alongside its interchangeable-lens model, the XL H1.

As with the flagship camcorder, the two newcomers - the XH A1 and XH G1 - can record HDV in 1080/50i to MiniDV cassettes (MPEG-2 at 25Mbps) and use Canon's DIGIC DV II engine for HD processing.

UK prices have yet to be announced but in the USA, Canon's (over-optimistic?) estimated street prices are $4,000 for the XH A1 and $7,000 for the XH G1 - the extra buying HD-SDI output with embedded audio and timecode; genlock synchronization; and timecode in/out. In comparison, the XL H1 can be had stateside from as little as $5,300 up to $9,000.[/INDENT]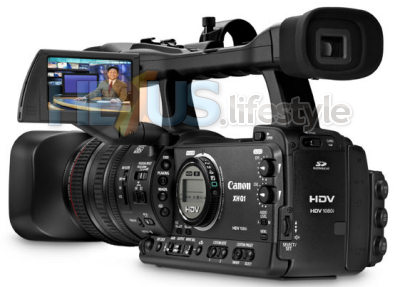 More in this HEXUS.headline.
Please comment only in this DVdoctor HD and DVD forum thread