Canopus Announce Summer 2005 Promotion
READING, UK - (July 1, 2005) - Canopus Corporation, leaders in digital video technology, are giving away a free HD component-out board to any customer who purchases EDIUS NX before the end of August.
The EDIUS NX for HDV solution features advanced hardware that provides editors with video acquisition and output capabilities, including high-quality, full resolution component HD/SD video output as well as hardware-accelerated line scaling and video overlay, for the ultimate real-time HD / SD editing, effects and compositing performance.
The HD Component Out board (part no: 710816) unleashes the full HD editing power of EDIUS NX, giving you real-time, full-resolution HD component video output. With this additional board, you can enjoy constant, high-quality 1920 x 1080 output to any HD component monitor. All processing is in YUV, to give you perfectly accurate video monitoring.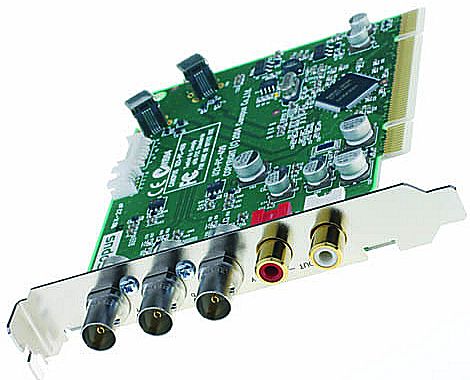 Details of how to claim a FREE HD Output board can be found in the retail package. Simply complete the details and return to Canopus Europe.
Canopus also offer an alternative summer promo offer for EDIUS NX for HDV - an EDIUS NX Expansion Kit at half the normal price, just £250 (inc VAT) (part no: 700770)
The NX Expansion kit comprises the HD Component Output board, NX bay,
TitleMotion, Ulead DVD Workshop Express and Sony Screenblast ACID.
These offers are only valid for EDIUS NX purchases in Europe, Africa and Middle East made from July 1st to August 31st, 2005 inclusive.
For more information, go to:
http://www.canopus-uk.com/UK/sales/sales_specials.asp
About Canopus Europe
Based in Reading, UK, Canopus Europe distributes the company's full range of award-winning, desktop video processing tools for video professionals and enthusiasts in Europe, Africa and the Middle East as well as the UK. For further information go to www.canopus.com