DVdoctor's interview with Hiro Yamada, top man at Canopus, is now live over here on DVdoctor.net.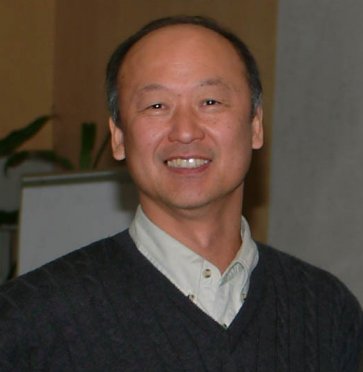 All comments, please, to this thread and not the original one that asked for questions that I could pose to Mr Yamada.
Bob C
Great interview Bob - really appreciate the time taken by Hiro Yamada to 'fight his corner'.
Just reading interviews like this make me feel good about the product I use... but...and there's always a but;
I was interested to read about the 'sixteen different steps' needed to load DVStorm and what seemed to me like a non-committal answer from Mr. Yamada.
So if he disagrees that it is sixteen steps then how many?
And in all honesty if there are more than 3 steps it seems OTT to me.
I have been badgering Canopus UK for over a year now just to obtain a single CD from which to carry out something close to a current fresh install without worrying about which patches, updates, fixes etc. to download and in which order to install them while throwing salt over my shoulder when the moon is full and chanting incantations hoping I haven't missed the small print!
The Canopus UK Tech people tell me it is uncomplicated and straight-forward but my 45 year old brain has difficulty coming to terms with the process - and most of my time is spent in IT sorting issues others are unable to solve!
Regarding the Premiere Pro issue - being an existing Canopus customer I took the opportunity to upgrade from Premiere v6 to Premiere Pro directly with Adobe only to find out that my DVStorm (which was touted by Canopus as being PPro compatible) doesn't support many of the features I require.
I desperately want Premiere v6.5 but feel aggrieved that I have wasted my money on PPro with apparently no way to exchange (upgrade?) PPro for v6.5
And a final thing - why oh why do I have to go through 'log on hell' just to download updates? It can't be a piracy issue as my DVStorm2 is the biggest hardware dongle on my system!
For some reason sometimes my password doesn't work even though I cut & paste from the Canopus confirmation email and other times its just slow as wading through treacle...
If these (IMHO) long outstanding issues were solved I would be a happy camper!
Thanks & kind regards,
-=Glyn=-