September 6, 2005 - 21:27
INTEL CAPITAL TO ACQUIRE $16M STAKE IN GRISOFT - THE LEADING SECURITY SOFTWARE COMPANY
This Represents the Largest Intel Capital Investment in Central and Eastern Europe to date
PRAGUE, Czech Republic, Sept. 6, 2005 – Intel Capital, Intel Corporation's venture investment program, today announced the signing of an agreement to acquire a $16M stake in Grisoft, one of the leading providers of anti-virus security software. The investment is subject to approval by the competition council of the Czech Republic.
A global provider of security software solutions, Grisoft products are now used on more than 25 million computers. Distributed through resellers and through the Internet, Grisoft's product line supports all major operating systems and platforms.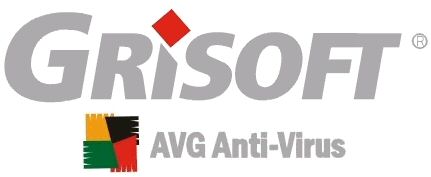 "By acquiring shares in Grisoft, Intel Capital is supporting the development of anti-virus software development and deployment around the globe," said Intel Capital President Arvind Sodhani. "Under the terms of the strategic cooperation agreement with Grisoft, Intel will work to help Grisoft improve security on computing platforms for small businesses and consumers."
Pursuant to the terms of the cooperation agreement, Intel Capital will also help Grisoft to reach new customers and market segments as well as optimize their security software.
This would be Intel Capital's largest equity investment in Central and Eastern Europe. "Intel Capital is a global investor committed to investing in innovative technology companies throughout Europe and beyond," said Sodhani.
"Grisoft has grown rapidly from a provider of anti-virus software in the Czech Republic to a major, global player," said Grisoft Chairman Gabriel Eichler. "Its AVG software, now including firewall, protects 25 million computers worldwide. The growing need for computer security and its increasing complexity combined with a highly positive response of our users, testers and reviewers lead us to anticipate the company will continue on the path to becoming the global leader within its market segment. We felt that it was the appropriate time to bring in value-added investors to help capture Grisoft's future prospects."
Grisoft has offices in Brno, Czech Republic and in the United States. For more information, visit http://www.grisoft.com.
About Intel Capital
Intel Capital, Intel's venture investment program, focuses on making minority equity investments to grow the Internet economy in support of Intel's strategic interests. Intel Capital invests in hardware, software and services companies in several market segments, including computing, networking, and wireless communications.
Intel Capital has invested more than US$4 billion in approximately 1,000 companies in more than 30 countries since 1991. Since its inception, about 160 portfolio companies have been acquired by other companies and another 150 have gone public on various exchanges around the world. Intel Capital employs investment managers in about 25 countries.
Last year alone, Intel Capital invested more than US$130 million in about 110 deals with approximately 40 percent of its investments made outside the United States. For more information, visit www.intel.com/capital.
Intel, the world's largest chip maker, is also a leading manufacturer of computer, networking and communications products. Additional information about Intel is available at www.intel.com/pressroom.
Slightly edited for readability. Rob C
September 7, 2005 - 08:57
#1