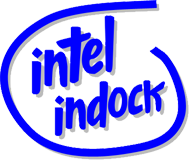 Got this one come in by email today from Intel's UK PR. BC
We strongly disagree with AMD's complaints about the business practices of Intel and Intel's customers. Intel believes in competing fairly and believes consumers are benefiting from this vigorous competition. AMD has chosen yet again, to complain to a court about Intel's success, with a legal case full of excuses and speculation. Intel will vigorously contest AMD's latest complaints and is committed to winning this case in court.
AMD's statements about the recent actions of the Japanese Fair Trade Commission are inaccurate. Intel agreed to abide by a Recommendation from the Japan FTC on business practices to resolve that matter and get on with its business. When doing so, Intel noted that it did not admit and in fact disagreed with the agency's alleged facts and violation of law.